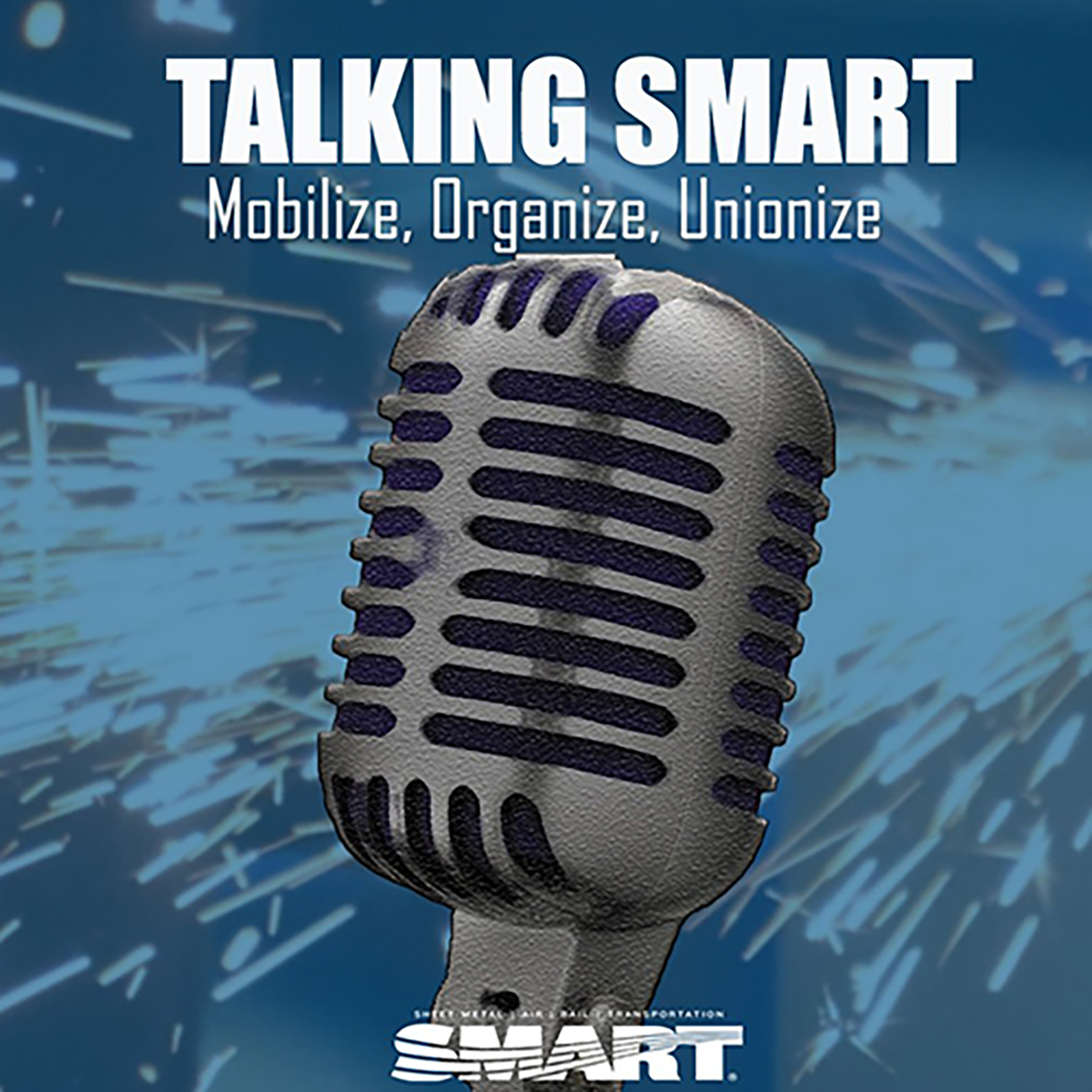 TALKING SMART is the podcast of the the International Association of Sheet Metal, Air, Rail and Transportation Workers, a diverse union of more than 200,000 members. Each month, we bring you news, guests and discussions of interest to working families across the United States and Canada.
Episodes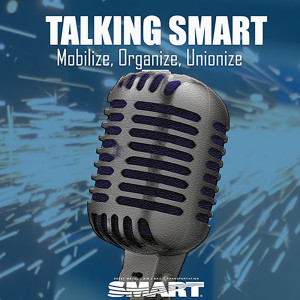 Wednesday Feb 23, 2022
Wednesday Feb 23, 2022
Back in April 2021, we met with Steve Dodd and Greg Hynes to talk about the first 100 days of the Biden administration. We have brought them back for this Talking SMART episode to talk about the first year of the administration and, more specifically, its impact on SMART members. 
Steve Dodd
Brother Dodd is SMART's Director of Governmental Affairs and a member of Local 137 in New York City. He spoke with us about the many ways in which funding and job creation under the new infrastructure plan will benefit SMART members, President Biden's executive order in support of project labor agreements (PLAs), the status of Build Back Better legislation, the upcoming mid-term elections, and more...
Greg Hynes

Brother Hynes is a fifth-generation railroader, a member of Local 1081 in Arizona and SMART TD's National Legislative Director. He discussed current transportation legislation, the dangerous scourge of "Precision Scheduled Railroading" and the difference a pro-labor administration makes for SMART members and working families across the United States.
In addition, listen for the open mic segment with General President Joseph Sellers at the end of this episode. He responds to a question about Women in Construction Week, which is March 6 to 11.
Talking SMART is a member of the Labor Radio Podcast Network — working people's voices, broadcasting worldwide 24 hours a day.