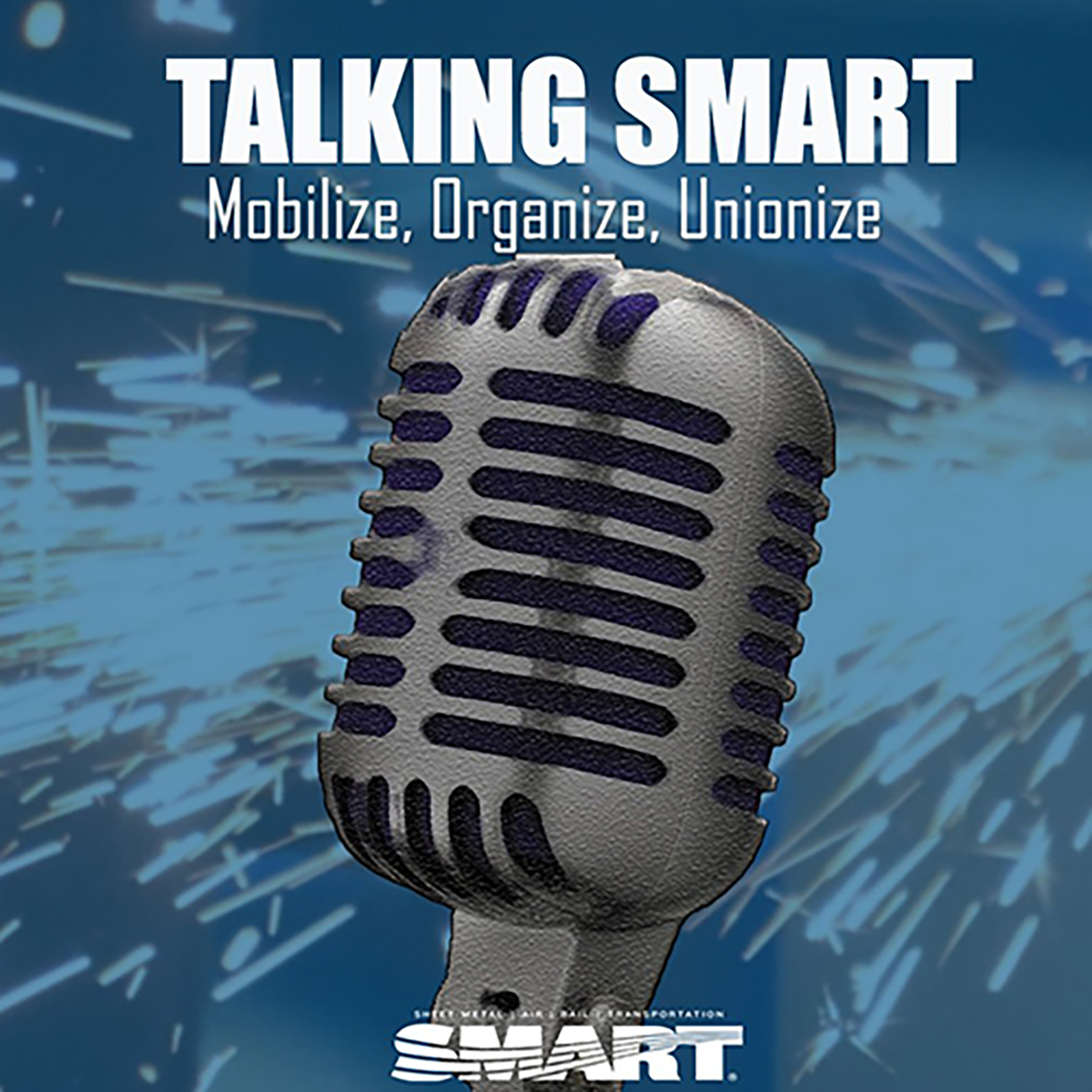 TALKING SMART is the podcast of the the International Association of Sheet Metal, Air, Rail and Transportation Workers, a diverse union of more than 200,000 members. Each month, we bring you news, guests and discussions of interest to working families across the United States and Canada.
Episodes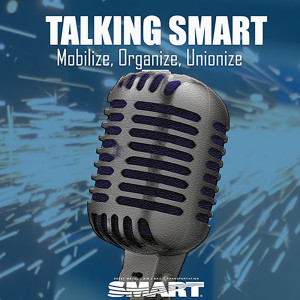 Tuesday Oct 04, 2022
Tuesday Oct 04, 2022
This episode, we're talking about the Belonging and Excellence for All project, also known as Be4All. As a joint effort of SMART, union signatory contractors in SMACNA, and the International Training Institute, the project is tasked with working to ensure that all members, particularly those from historically underrepresented groups, feel welcome and experience all the opportunities that come with being a union member. In short, Be4All is a bold, long-term effort to transform the unionized sheet metal industry by creating workplace and business environments that are welcoming and foster belonging for ALL workers and contractors.
We have a special guest host this episode – Dushaw Hockett, founder and executive director of Safe Places for the Advancement of Community and Equity (SPACEs), a Washington, DC-based organization that is working with SMART and SMACNA to move forward with the Be4All project.
At the SMART Leadership Conference in San Francisco in August 2022, Hockett sat down with SMART General President Joseph Sellers, SMACNA CEO Aaron Hilger and SMACNA past President Angie Simon to discuss how both organizations are working together to build a thriving industry where everyone is treated with dignity and respect, everyone feels welcome, and sheet metal workers and contractors work together to achieve the highest standards of excellence in their skills and crafts.
We hope you enjoy the conversation...