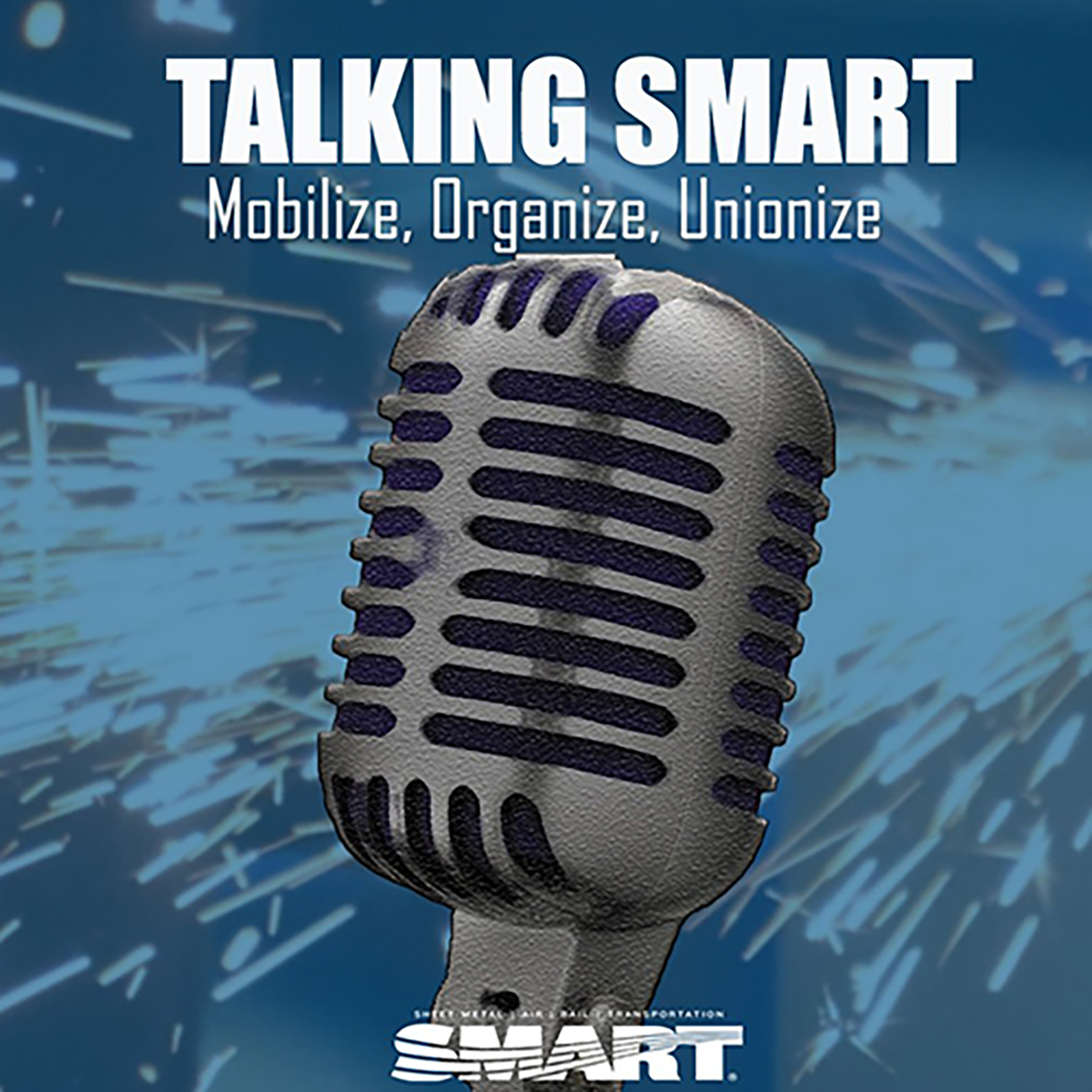 TALKING SMART is the podcast of the the International Association of Sheet Metal, Air, Rail and Transportation Workers, a diverse union of more than 200,000 members. Each month, we bring you news, guests and discussions of interest to working families across the United States and Canada.
Episodes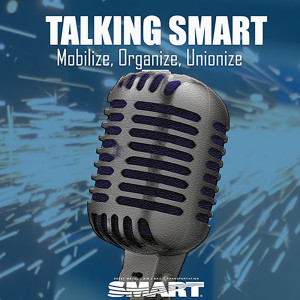 Friday Jun 02, 2023
Friday Jun 02, 2023


For this episode of Talking SMART, we sat down with Local 28 Business Agent Marvin Tavarez to discuss his journey from working non-union to being organized into SMART. He breaks down some of the myths about organizing into a union versus taking a more traditional full apprenticeship route.
"Some people are like 'Oh, that's the backdoor, that's the backdoor,' " says Tavarez. "But at the end of the day, it all comes down to educating the membership. You know, if you're not organizing members in, you're gonna be working against them and not with them."
Tavarez also discussed his efforts to help build a rank-and-file building trades movement, including organizing rallies attended by thousands in New York City.
"As soon as I got into the union," says Tavarez, "I felt like I needed to give back, someway, somehow. I was getting so much from the union… what can I do to contribute? So, I started a rank-and-file movement on Facebook. Started with like five members. Within a year, year and a half, it grew to over 10,000 members on social media."
At the end of this episode, in his last open mic segment before he retired at the end of May 2023, former SMART General President Joseph Sellers discusses the road ahead for SMART, as we work to train a new generation of members and staff up scores of large "megaprojects" across the United States and Canada.
Return to Talking SMART index page.
---
Talking SMART is a member of the Labor Radio Podcast Network — working people's voices, broadcasting worldwide 24 hours a day.