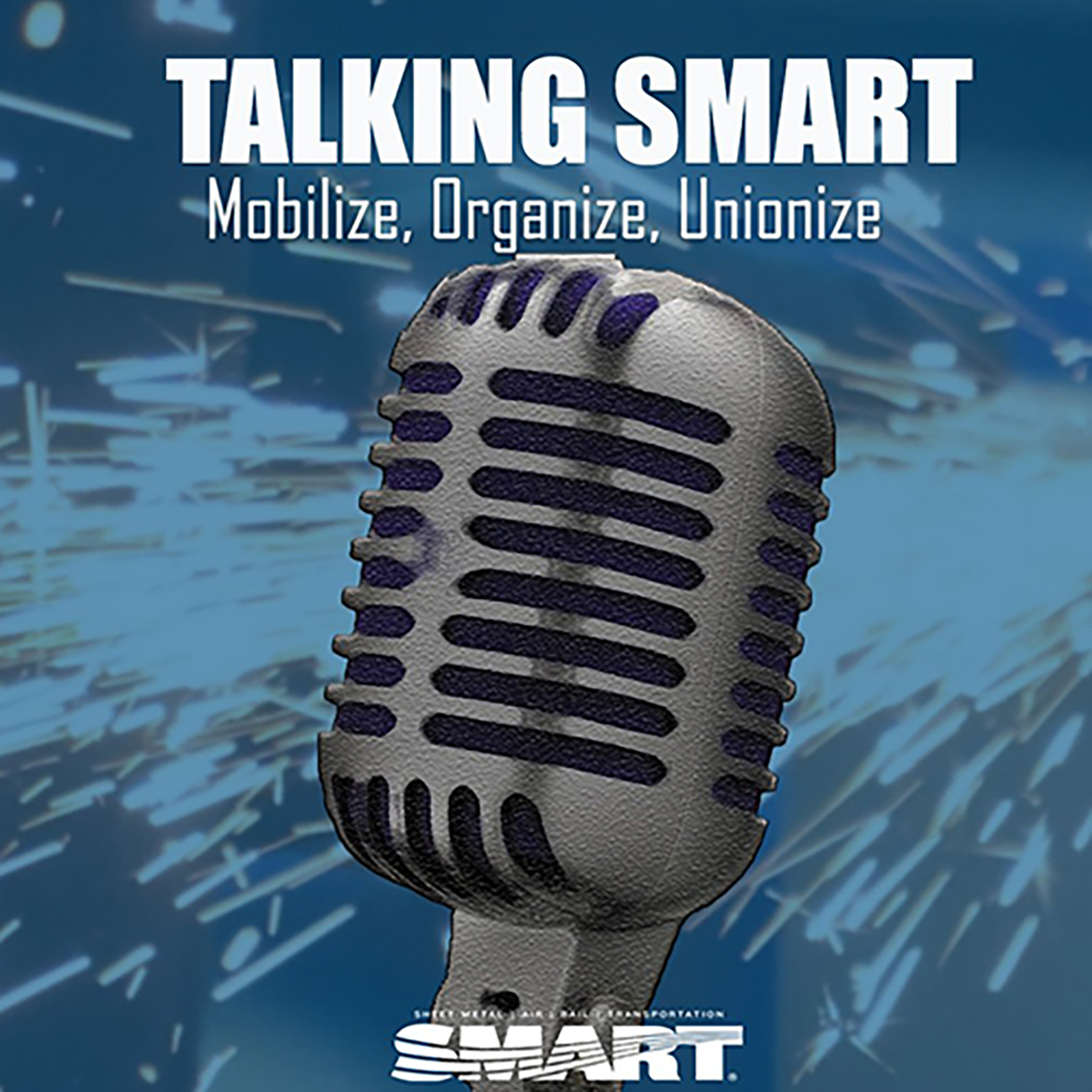 TALKING SMART is the podcast of the the International Association of Sheet Metal, Air, Rail and Transportation Workers, a diverse union of more than 200,000 members. Each month, we bring you news, guests and discussions of interest to working families across the United States and Canada.
Episodes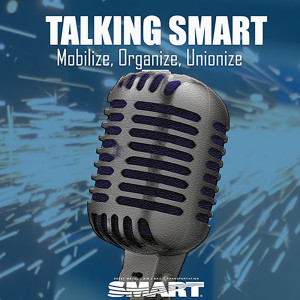 Friday Aug 19, 2022
Friday Aug 19, 2022
Organizing is the foundation of our union and our labor movement, and recent years have seen an explosion of union organizing across America. From Starbucks stores and the Amazon Labor Union, to SMART campaigns in Washington state and New Jersey, workers have shown that they are eager to unionize – and unions like SMART are ready to answer the call.
Eli Baccus
Our featured guest is Eli Baccus, an organizer and director of partnership development at SM Local 33 (Northern Ohio). An Army veteran whose primary experiences before joining Local 33 were in residential construction and as a labor attorney, Eli has helped the union experience great success in its organizing, with 14 contractors signing with Local 33 in 2015 alone.
He spoke on the importance of organizing, different strategic approaches, and more: "When we are able to bring in more members and produce more man-hours, it gives us more strength at the bargaining table to help negotiate a higher wage rate for our members."
At the end of this episode, listen for the open mic segment with SMART General President Joseph Sellers. He responds to a question about what types of new work and large projects are on the horizon for members in our industries.
Talking SMART is a member of the Labor Radio Podcast Network — working people's voices, broadcasting worldwide 24 hours a day.